Fall 2015
Mobile Application
While in a store you can grow very bored of waiting in lines (or queues for those in the UK). Apps come in handy for this situation, and can even eliminate the need for lines. So I made an app for a local coffee shop in Rochester, Boulder Coffee Co. With this app you can make your order on the app and pick it up at the shop. Boulder is also a venue for local bands and artists to show off their work. So the app also includes A section to view pieces of artwork being sold at Boulder. The app also shows who is playing live at the boulder, and you can also look up upcoming bands who are going to be preforming.
When sketching I designed more then what is shown in the final project, in the final project I only focus on the performances and shows segment of the app. But I also wanted to include a art section and ordering section. But due to the constraints of the project, I simply focused on the performance section.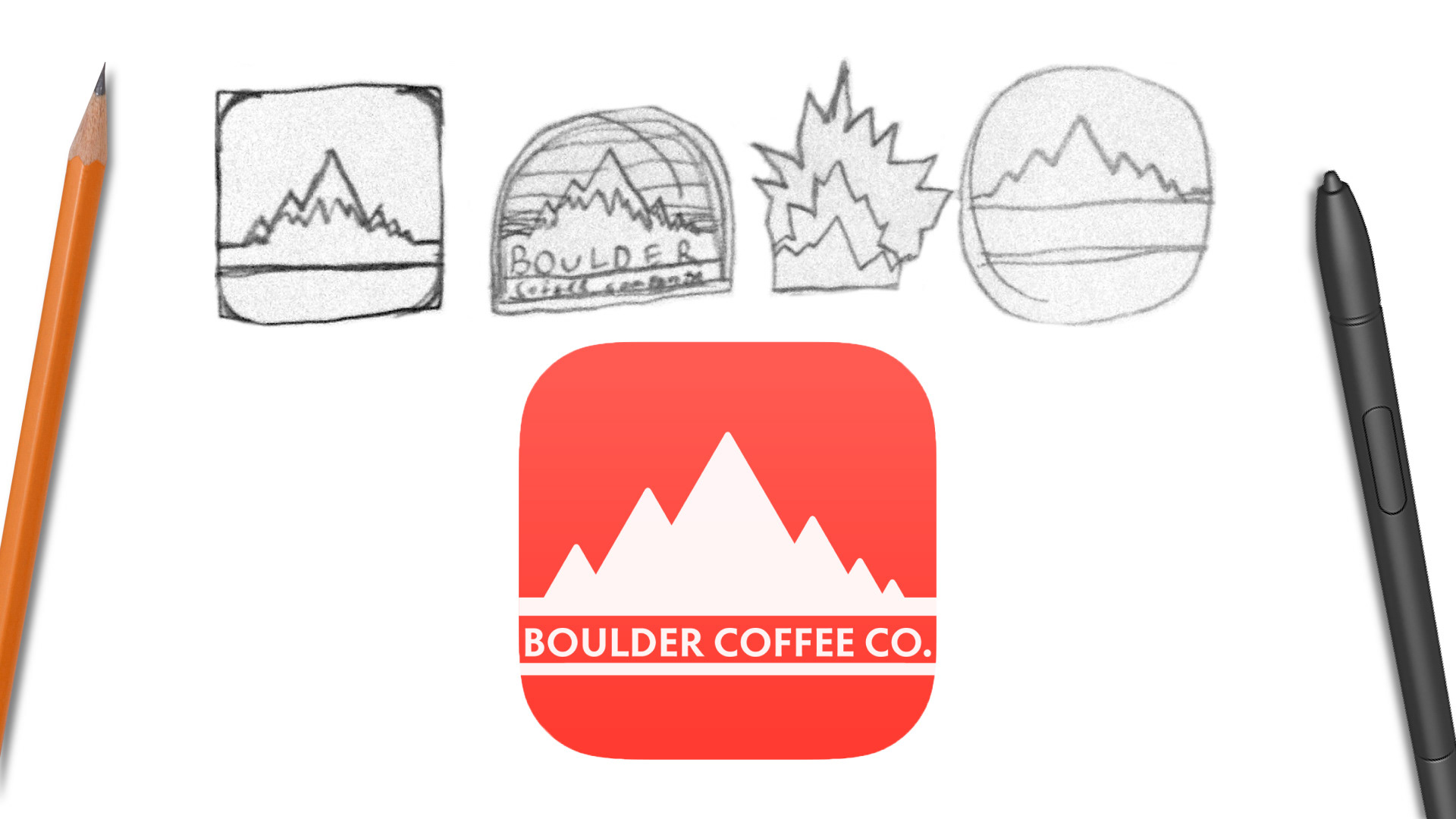 The company Boulder has several variations of it's logo, So I looked up each version and tried out designing them to be app icons, I ended up with a new design inspired by the others. Featuring the symbolic Boulder mountains, but I made them silhouettes and under inserted the companies name.
When it came to wireframing I had the stages I wanted to show off in the events stage. The Main Event page, A Calander/List View of Upcoming Events, Event Detail Page, and also a Create-your-own Event Page.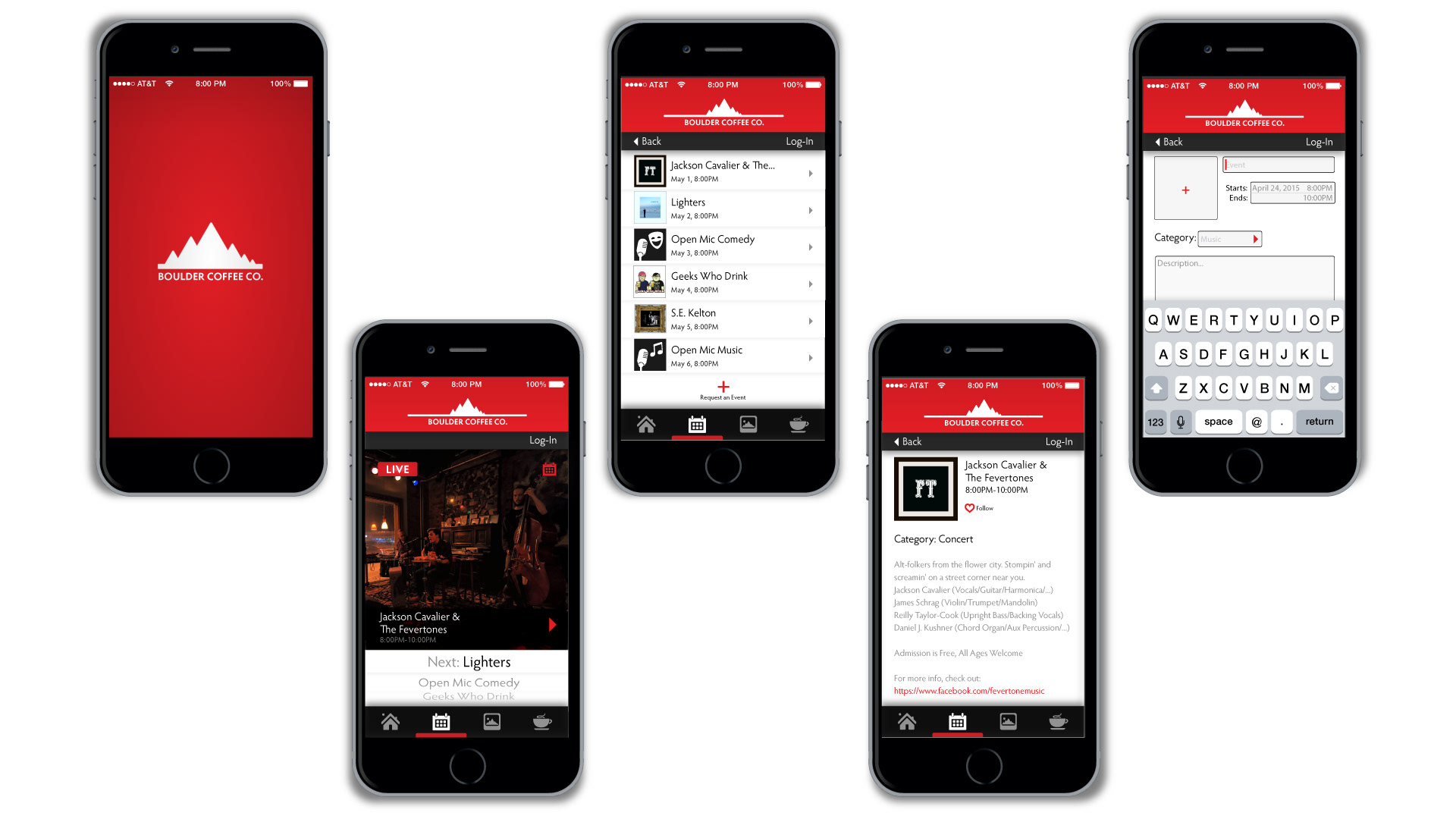 I then designed the app to match up with the icon, including the logo in the header, with the vibrant red as an accent for the app. It is heavily crowd source based, using photos from local groups and bands. So the design had to be content friendly, hence the simple white background, because white works as a good background for photography and art, and some colors wouldn't work with photos so going with whites and blacks is the safest bet.