Beautyrest Black

: Bedroom Designer Tool
Spring 2016
Website Application 
This website application is designed to help homeowners discover and design their dream bedrooms using the
Beautyrest Black
product line. It is a 4 stage process to design your dream room: Picking your decor style (Modern, Traditional, etc.), Picking out your Floor/Wall color and material, Choosing your bedding decor, and finally saving/sharing your custom room. When you finish creating your dream room, you can print out the supply list needed to transform your bedroom into your new dream room.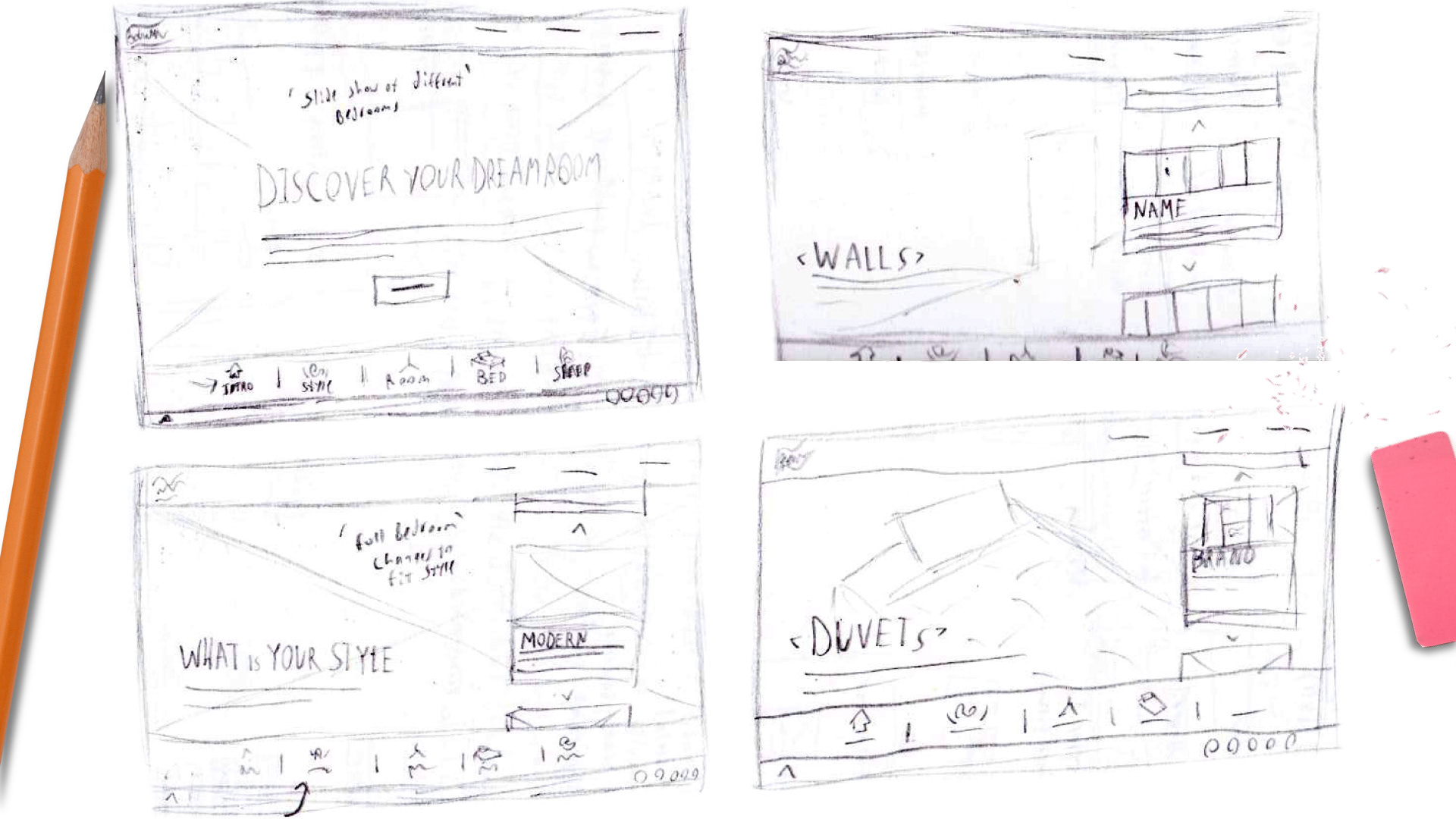 When considering designs for the Beautyrest Black Bedroom Designer tool, I wanted to stay on brand with the Beautyrest Black Style. Dark, Luxurious, and Intimate. So Icons will be line art, and any background will be dark, or have the accent gold color. Stage wise in the app, I had to choose how to lay it all out, so I broke it up by styling, coloring, bedding, and saving.
This is the homepage of the Designer Tool. Simply introduces you to the tool, and in the background it will shuffle between different bedrooms the user can design with the tool.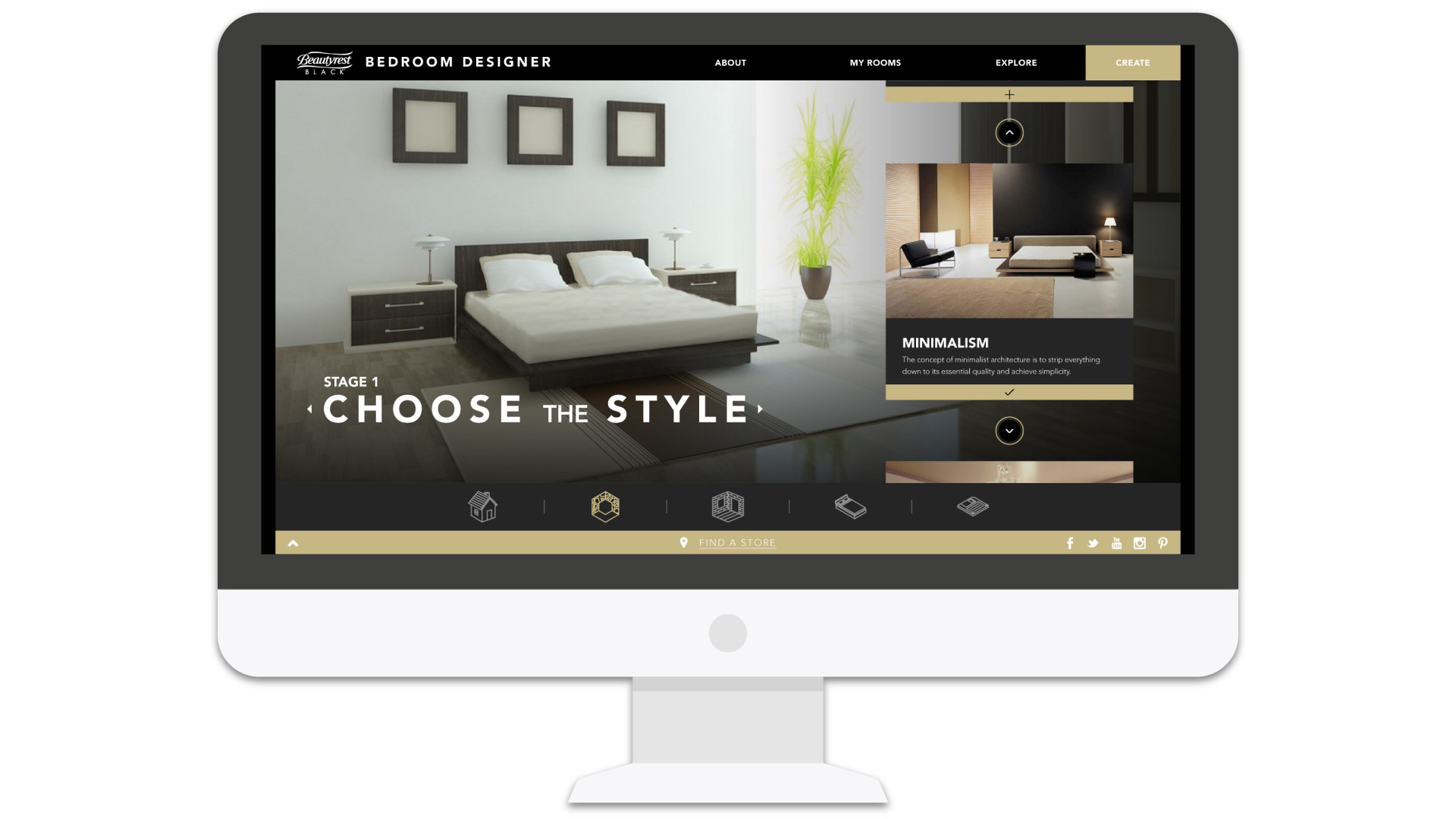 The next step after the home screen is to pick out your favorite style for home design. From Traditional to Modern we have all the big styles people want their bedrooms to look like. For each style there is a photo and brief description to update users on styles they might not know.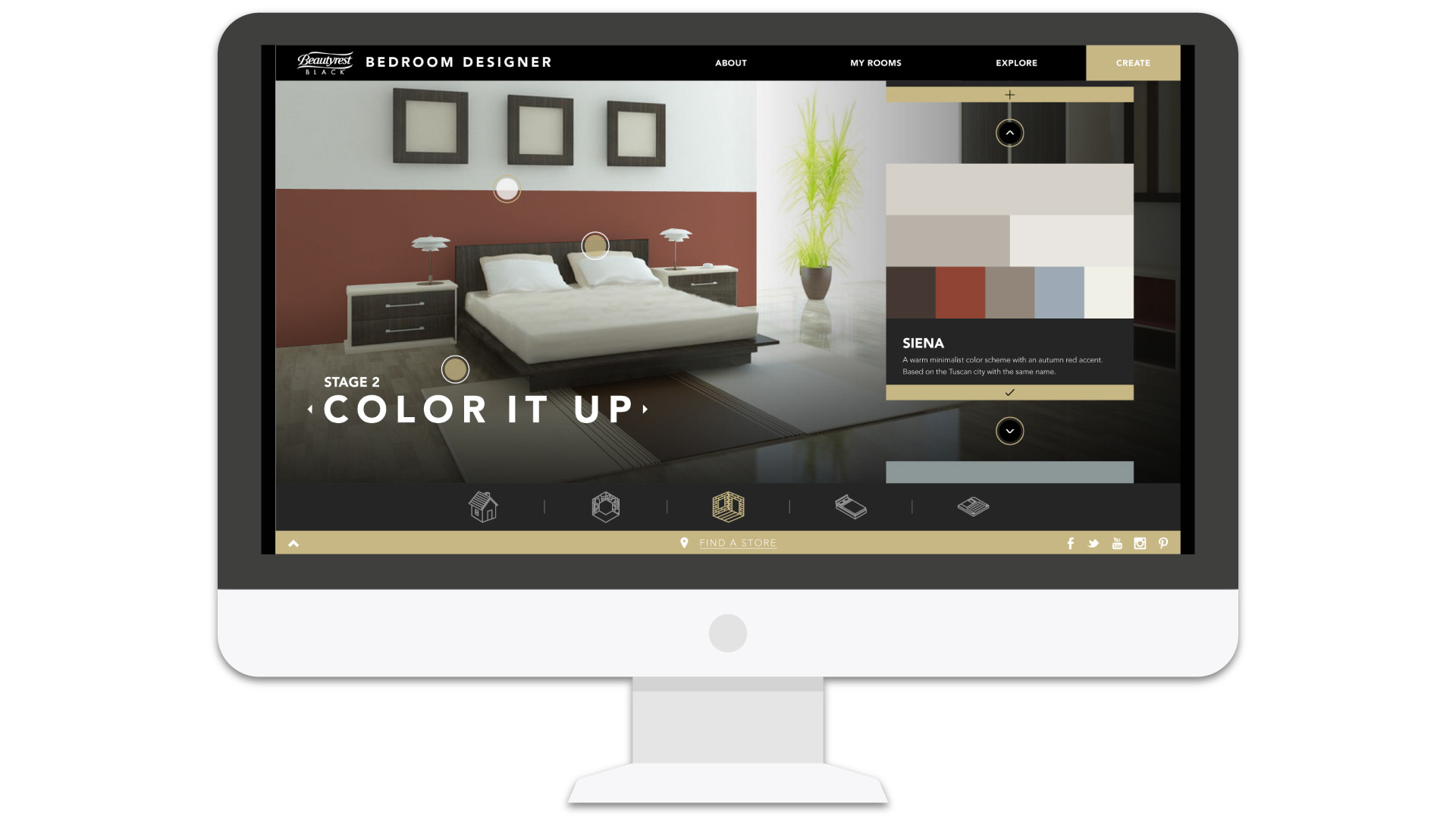 After style comes color. In this stage you can also choose the flooring, walls, and headboard. In this example I am just showing wall colors. You will be given several color pallets designed for the style you choose, and also a choice to make your own, so that users have suggestions, and the freedom to make their own color pallet they dreamed for.
The penultimate stage is bedding. In this case we are looking at duvets, but users can also pick out pillows, sheets, etc. Much like the previous stages, the tool shows you bedding that is perfect for your style you choose, with several options to pick from. At the end of it all, you are given the chance to save your dream room, you can also print out the supply list to make your dream room a reality.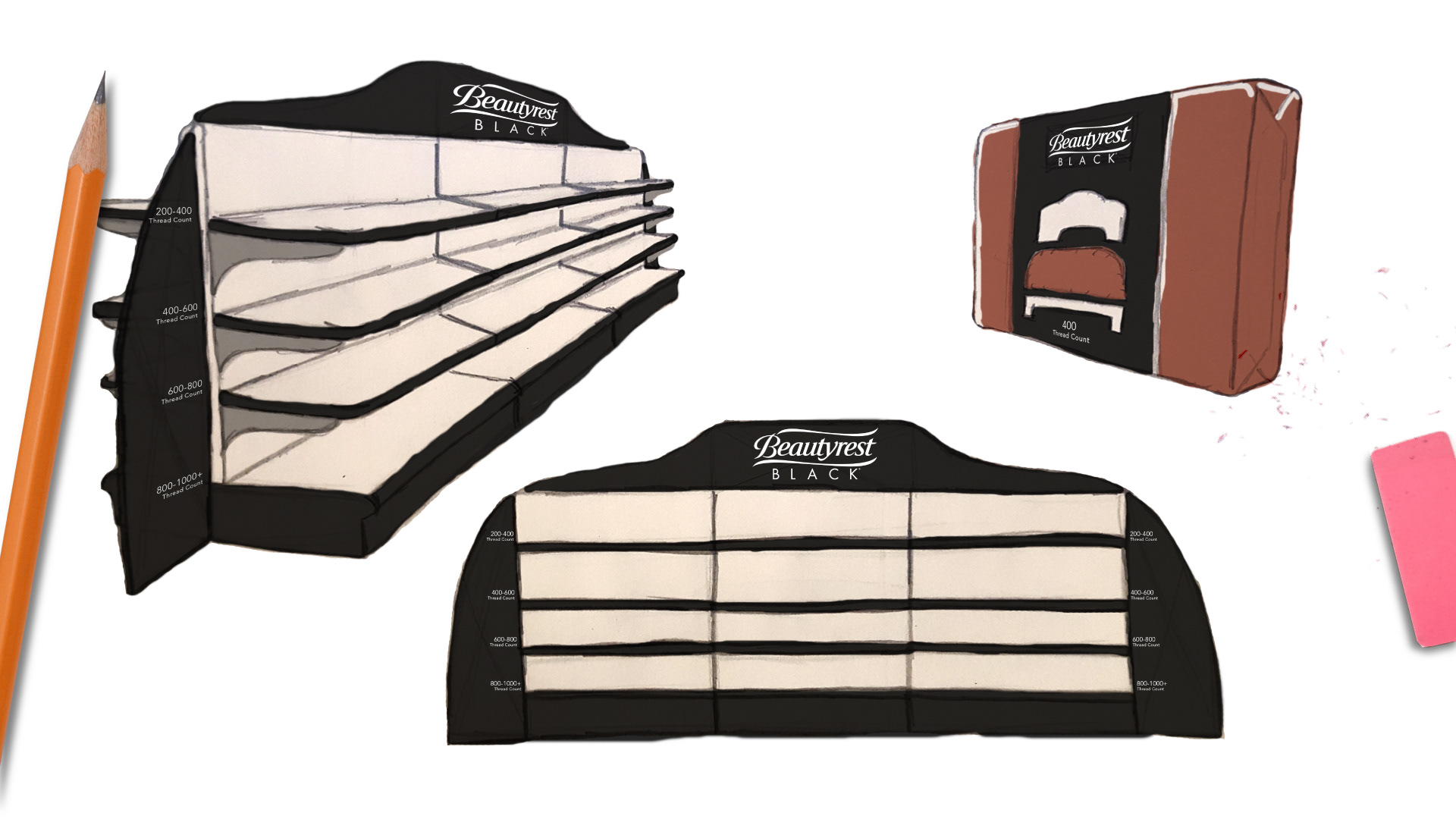 A extra part of the project, outside of the website was to design displays for Beautyrest Black to display their products in store. One big issue is that users wanted to feel the sheets and pillows they were considering to buy. Because of most packaging for bedding the users had to open up the packaging just to feel the product. Many tried to fix this by displaying thread count ot cutting out squares of the fabric for users to feel. So my display organizes the sheets by thread count, and for each package there is a bed design on it, and where the mattress is there is a hole so users can feel the product, and decide if they like it. That way it is easy for the users to pick, store crew don't have to keep resealing packaging, or cutting up product to make test sheets for users to feel.